You care about your customers. Help them avoid gift card scams.
Stop Gift Card Scams is a consumer education campaign sponsored by the Federal Trade Commission and its partners to fight scams that use gift cards.
If you're a local or national retailer, a retailer association, a state or local law enforcement agency, or simply interested in sharing information in your community, we hope you'll join us. Together, we can help protect people against gift card scams.
Stop Gift Card Scams Toolkit
This toolkit has information and materials that anyone can easily download, print, and share. Some toolkit materials have placeholders to include your logo. Others, like the display rack signs, come in various sizes to hang next to the gift cards available for sale on different display racks. All of these materials are also available in Spanish. 
Carousel/Display rack sign. Post this sign on gift card carousels or displays to alert your customers that someone asking for payment by gift card is a scammer.
Cashier infographic card. Laminate this double-sided cashier card and place it on the checkout counter where it will be visible to the customer. This card can alert customers buying gift cards about possible fraud.
Bookmark. Place this bookmark at the checkout counter as a customer giveaway item or distribute bookmarks in your community.
Sticker. Place this sticker on the cash register, in a retail window, or on the checkout counter. (Download print file in Adobe Acrobat PDF)

Social media tools
Use these materials to post messages about gift card scams on Twitter, Facebook, YouTube, Instagram, and LinkedIn, or to send messages directly to customers.
Suggested hashtags
#stopgiftcardscams
#stopgiftcardfraud
#giftcardscams
#giftcardfraud
#hangupongiftcardscams
Shareable Images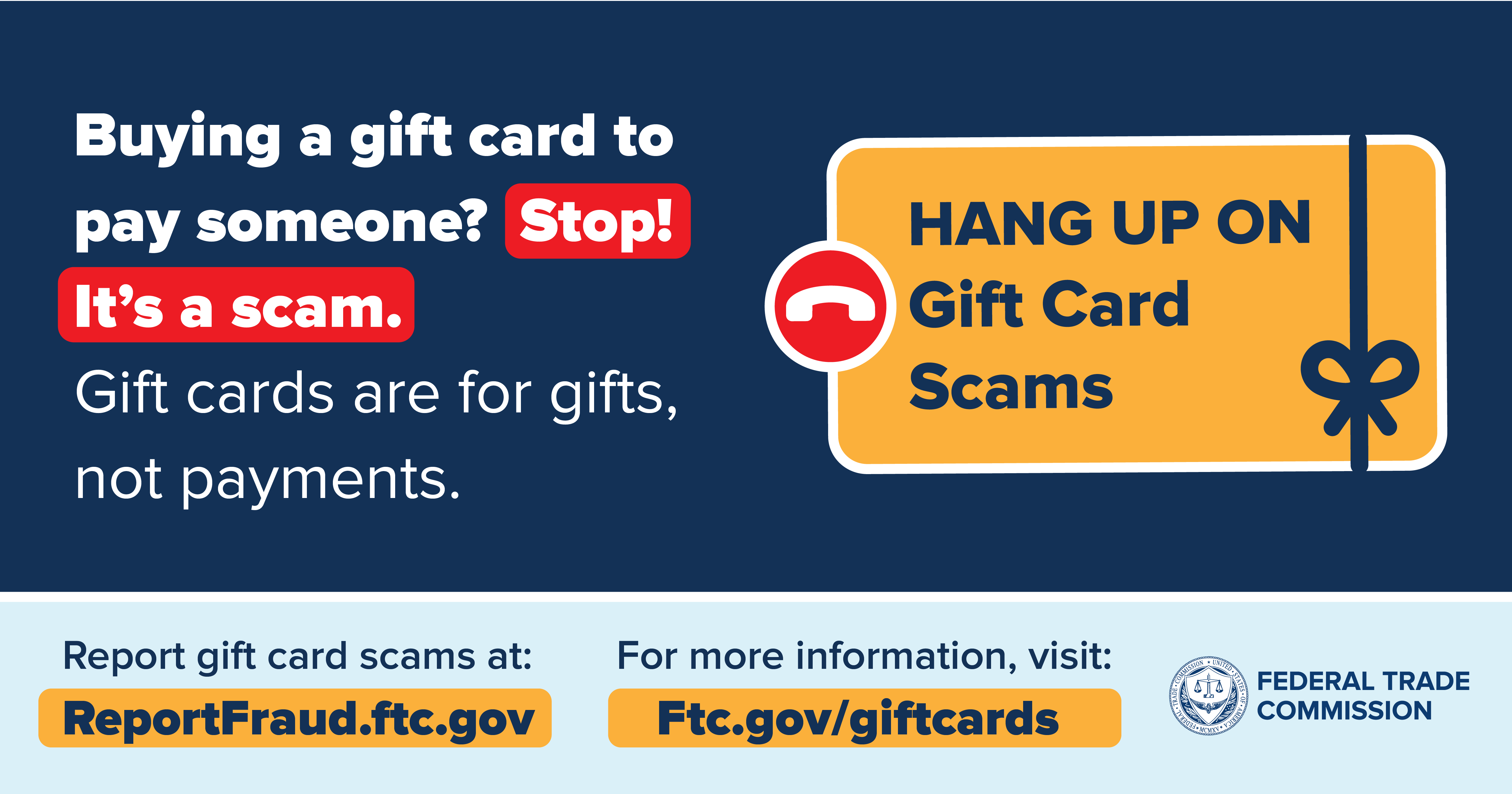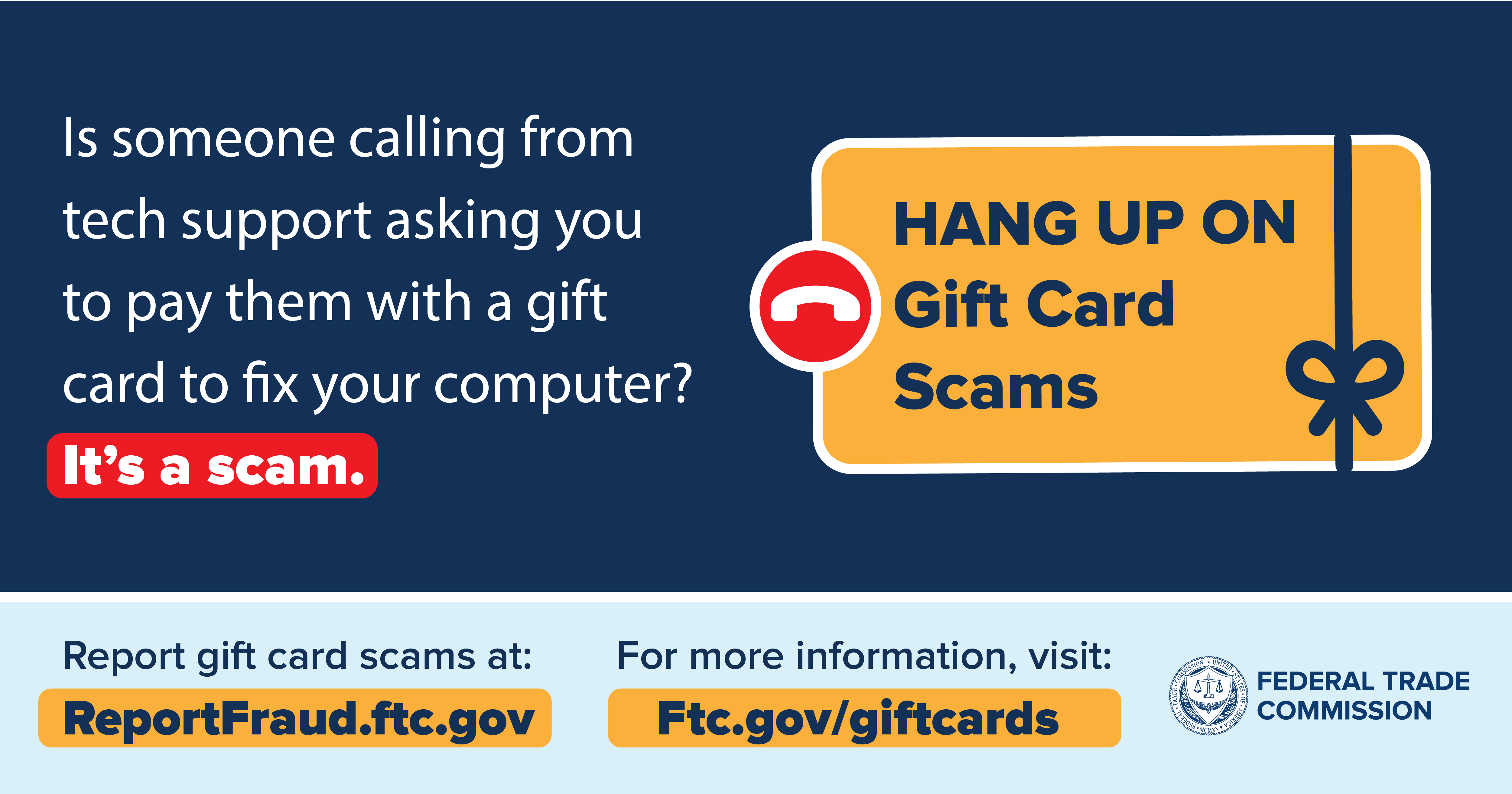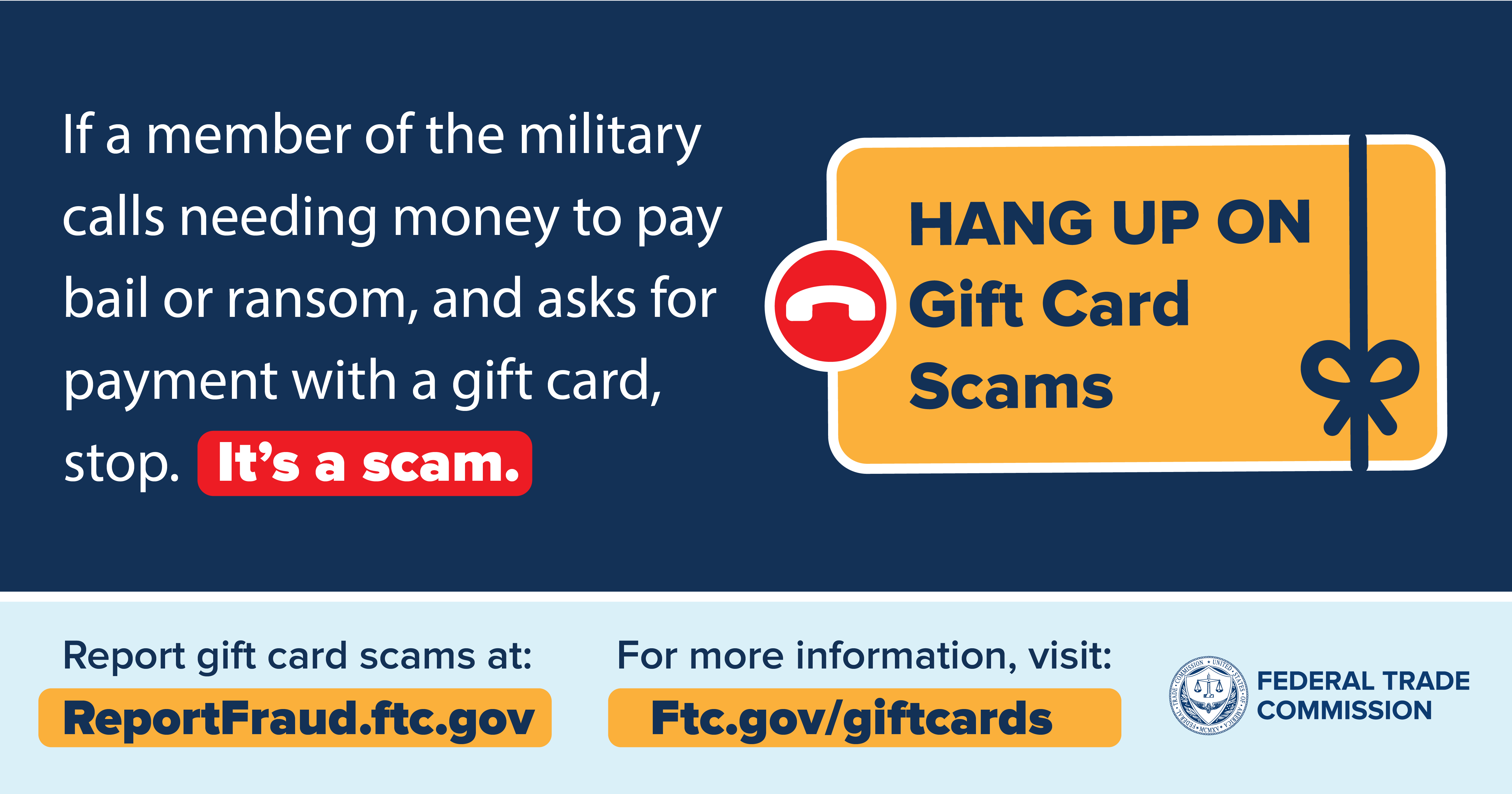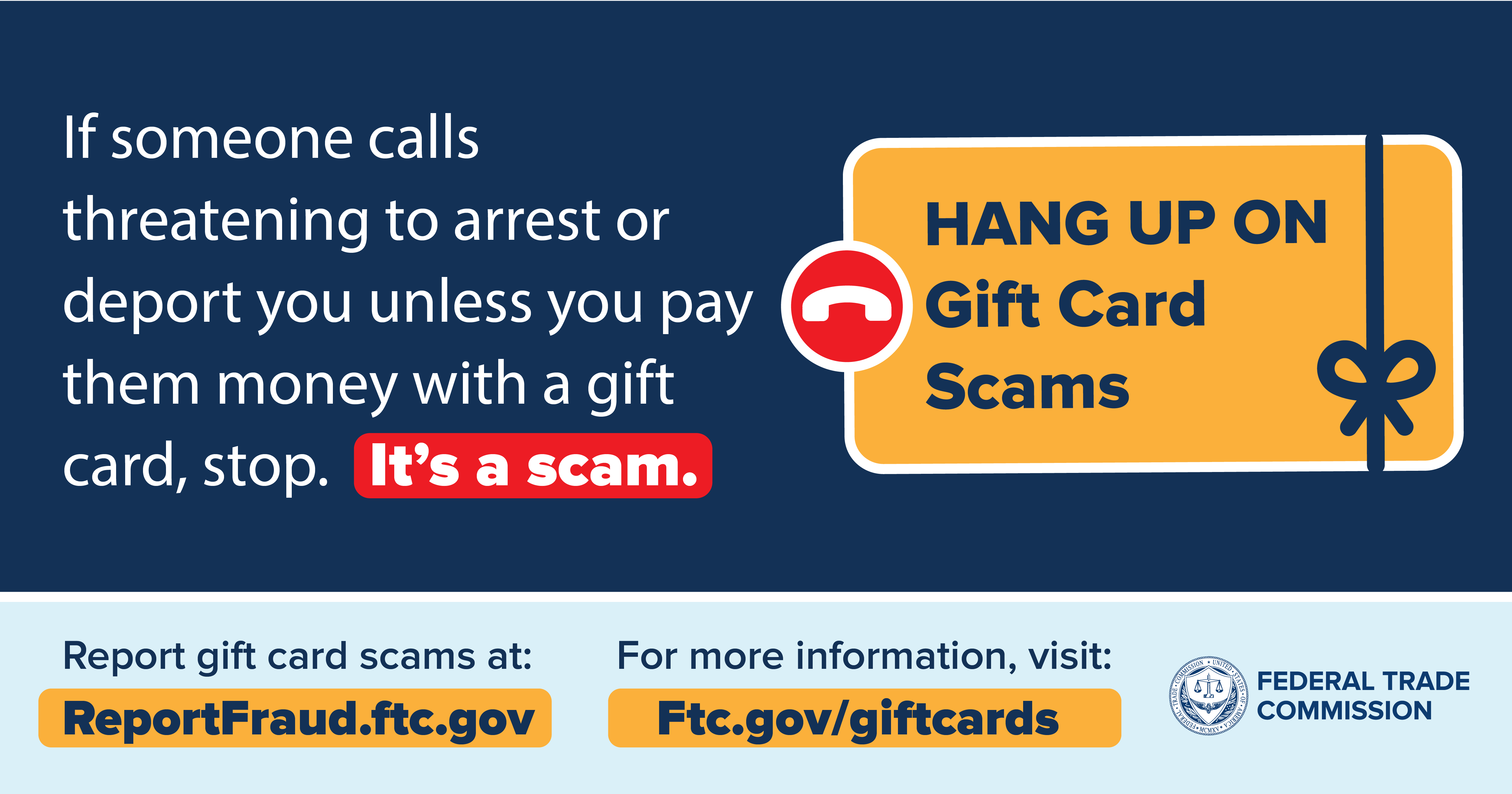 Article
FTC.gov/giftcards. Link to and share this article covering how to recognize gift card fraud, what to do if someone paid a scammer with a gift card, and contact information to report scams to gift card companies.
Video
Report Gift Cards Used in a Scam. A one-minute shareable video about how to recognize and avoid gift card fraud.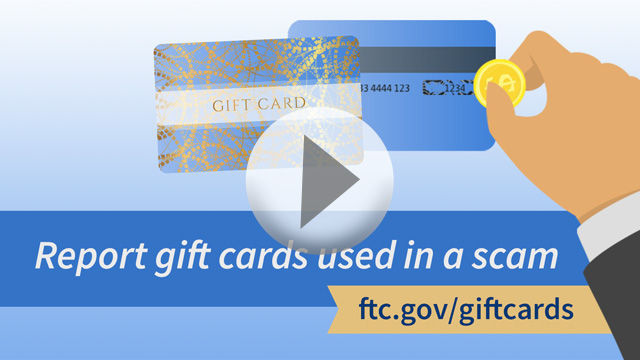 Data Spotlights
Data spotlights are summaries of trends and observations about reports from consumers to the FTC.
New data spotlight for gift cards 2020
Scammers increasingly demand payment by gift card (Oct. 2018)