Wading through your health insurance options and plans can be complex, overwhelming, and confusing. Dishonest companies and scammers know this and use it to their advantage. Instead of getting the health insurance coverage you and your family need, you could end up with a so-called "health plan" that covers few if any medical expenses. And it could leave you on the hook for major medical bills.
Five Signs of a Health Insurance Scam
Medicare and health insurance scams are common. Scammers are always looking for new ways to steal your money and your personal information, but they use familiar techniques. Here are five signs you're dealing with a health insurance scam:
1. Scammers say they're from the government and need money or your personal information. Government agencies don't call people out of the blue to ask them for money or personal information. No one from the government will ask you to verify your Social Security, bank account, or credit card number, and they won't ask you to wire money or pay by gift card or cryptocurrency.
If you have a question about Medicare or the Health Insurance Marketplace®, contact the government directly: 
2. Scammers say you need to pay a fee for a new Medicare card or you'll lose your Medicare coverage. But you never need to pay for a new card. And Medicare will never call out of the blue to say you'll lose coverage. Those are scams. Read more about Medicare cards.
3. Scammers try to sell you a fake medical discount plan. Medical discount plans charge you a monthly fee for discounts on specific medical services or products from a list of participating providers. They're not a substitute for health insurance. While some medical discount plans provide legitimate discounts, others take people's money and offer very little in return. So if you're considering one, check out every claim the plan makes, including whether your doctor participates in the plan. And be sure to get the details of the discount plan in writing before you sign up.
4. Scammers want your sensitive personal information in exchange for a price quote. The Affordable Care Act's (ACA's) official government site is HealthCare.gov. It lets you compare prices on health insurance plans, check your eligibility for healthcare subsidies, and begin enrollment. But HealthCare.gov will only ask for your monthly income and your age to give you a price quote. Never enter personal financial information like your Social Security, bank account, or credit card number to get a quote for health insurance. You'll be setting yourself up for robocalls or much worse — identity theft.
5. Scammers want you to pay for help with the Health Insurance Marketplace. The people who offer legitimate help with the Health Insurance Marketplace — sometimes called Navigators or Assisters — are not allowed to charge you and won't ask you for personal or financial information. Go to HealthCare.gov and click "Find Local Help" to learn more.
What To Do Before You Sign Up for Health Insurance
While we've mentioned things to avoid, there are several steps you can take before signing up for health insurance. Here are a few to keep in mind:
Visit a trusted source like HealthCare.gov to compare plans, coverage, and prices. HealthCare.gov and state marketplaces are the only places where you're guaranteed to get comprehensive, ACA-compliant coverage.
Research any company offering health coverage. Search online for the name of the company and the words "complaint," "scam," or "fraud." Read reviews and see what others have to say.
Check to see if the plan is really health insurance. All companies selling health insurance must be licensed by your state insurance commissioner. If they don't have a license, what they're selling isn't insurance. Check with your state insurance commissioner's office to find out.
Don't accept vague answers. If a salesperson won't give you specific details about the coverage (for example, deductibles, co-pays, and finding in-network providers), that's a red flag. So is not clearly answering your questions. A legitimate plan representative should be able to answer your questions without having to pass you on to another source like a brochure or website. Get free help navigating the Health Insurance Marketplace at HealthCare.gov (click "Find Local Help").
Insist on seeing a statement of benefits or a complete copy of the policy you're considering. Make sure anything the salesperson told you about coverage is written in the statement of benefits.
If a salesperson says the plan is through a major insurer, check with that company. Some scammers use fake logos and marketing materials to make themselves look legit. If an unfamiliar company says it sells plans through a major insurer, check with the company to make sure it's true.
Medicare Scams
People on Medicare — and those who aren't — are regularly targeted for scams. You might have gotten a call saying something like "Hello, this is Medicare calling. Your coverage is about to be canceled." Every year during open enrollment season (and plenty of other times too), scammers pretending to be from the government call trying to steal your money and your personal information. Here's what to do:
Hang up. If someone calls claiming to be affiliated with Medicare, asking for your Social Security number or bank account information to get a new card or new benefits, that's a scam. Period.
Never give personal information to a caller claiming to be affiliated with Medicare. You can't trust your caller ID. Scammers can make these calls look like they're coming from the government even when they're not. Before you give out any personal information, make your own call to 1-800-MEDICARE to check it out.
Report the call. Report these impersonators at 1-800-MEDICARE and ReportFraud.ftc.gov. The more we hear from you, the more we can help fight scams.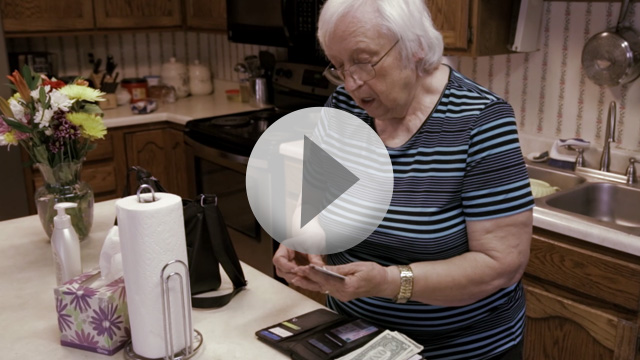 Another scam is related to Medicare Part D, which is an optional prescription drug insurance program for people on Medicare. You pay a monthly premium to an insurance carrier for your Part D plan. In return, you use the insurance carrier's network of pharmacies to buy your prescription medications. To protect people, the law is very specific about how Medicare prescription drug plan providers conduct themselves.
Medicare Part D plan representatives may enroll you on the phone only if YOU call them. To be on the safe side, call Medicare first to check out any provider you may be tempted to contact. The number to call is 1-800-MEDICARE (1-800-633-4227) and the TTY number is 1-877-486-2048. The Medicare phone line is open 24 hours a day. The government does not recommend any particular prescription drug plan — it simply verifies that a provider is legitimate.
Anyone who contacts you about Medicare Part D without you seeking them out first is likely a scammer. Don't share your information, and don't pay them.
Don't feel pressure to decide on a Medicare prescription drug plan. You have from October 15 to December 7 of every year to decide on a plan for the following year. That's plenty of time to consider legitimate offers. Enrolling is not mandatory. Whether you sign up for Medicare Part D or not, it will have no effect on your other benefits from Medicare (Parts A and B) or from Social Security.
Medicare Part D providers may come to your home only if you've invited them. Don't talk to anyone who comes to your door with unsolicited offers of drug coverage. The law says prescription drug benefit companies can't visit your home unless you've given them permission.
To learn more about Medicare Part D and the plans available in your area:
Call 1-800-MEDICARE (1-800-633-4227) or visit Medicare.gov. 
Talk with your State Health Insurance Assistance Program (SHIP) to find local resources that offer free customized advice about picking a drug plan. Visit the Eldercare Locator or call toll-free 1-800-677-1116.
And learn how to protect your personal information.
Medical Discount Plans and Scams
Medical discount plans, also known as discount health care programs, often say they'll save you money on products and services your insurance may not cover — like dental, vision, hearing, or chiropractic services. With a medical discount plan, you generally pay a monthly fee for discounts on specific services or products from a list of participating providers.
While there are medical discount plans that give legitimate discounts, others take people's money and offer very little in return. Dishonest marketers sometimes make it sound like they're selling health insurance or lie about what their plans really offer. When you're in the midst of an emergency, the last thing you want to find out is that you'll have to cover most, or all, of the bills if what you have isn't really health insurance.
So how can you tell if a medical discount plan is legitimate?
Confirm the details. If you're interested in a discount plan — knowing they're not a substitute for health insurance — check whether the doctors you use participate. Call your providers, as well as others on the plan's list, before you enroll or pay any fees. Some dishonest plan promoters may tell you that particular local doctors participate when they don't, or they might send you outdated lists. So do your own research.
Avoid "up to" discounts. Scammers might claim you'll get "discounts of up to 70%," for example. But savings with discount plans typically are a lot less than promised. When you add up a discount plan's monthly premiums and enrollment fees, it might amount to no "discount" at all.
Check with your state. Many states require medical discount programs to be licensed or registered. Ask your state insurance commissioner's office if the medical discount program you're considering is licensed. And if someone is claiming that a medical discount program is health insurance, check it out with that state insurance commissioner's office. Medical discount plans are not insurance and they're not a substitute for health insurance.
Don't sign up on the spot. Legitimate plans should be willing to send you written information and give you the chance to check out their claims before you enroll. Pressure to sign up quickly or threats of missing out on a "special deal" are your opportunities to say, "no, thanks." Take the time to check out offers and get the details in writing before you sign up.
Never give your financial information to someone who calls you unexpectedly. Identity thieves use pitches for medical discount plans and insurance to get your personal information.
Report Scams
If you think you've spotted a scam, tell your friends and family about it so they can protect themselves, then report it to the FTC. People who know about scams are much more likely to be able to avoid them. Your reports help the FTC and our law enforcement partners build cases and stop scammers.
Report health insurance and medical discount scams to the FTC at ReportFraud.ftc.gov and your state attorney general.
Report Medicare scams at Medicare.gov or 1-800-633-4227.