As the nation's consumer protection agency, the FTC stands up for consumer rights. Every day, we work to shut down scammers and protect consumers everywhere. But we care just as much about empowering you. That's why National Consumer Protection Week (NCPW), now in its 20th year, is so important. We hope you'll join us to spread the word about consumer protection in your community. Read on to find out what you can do – and how we can help.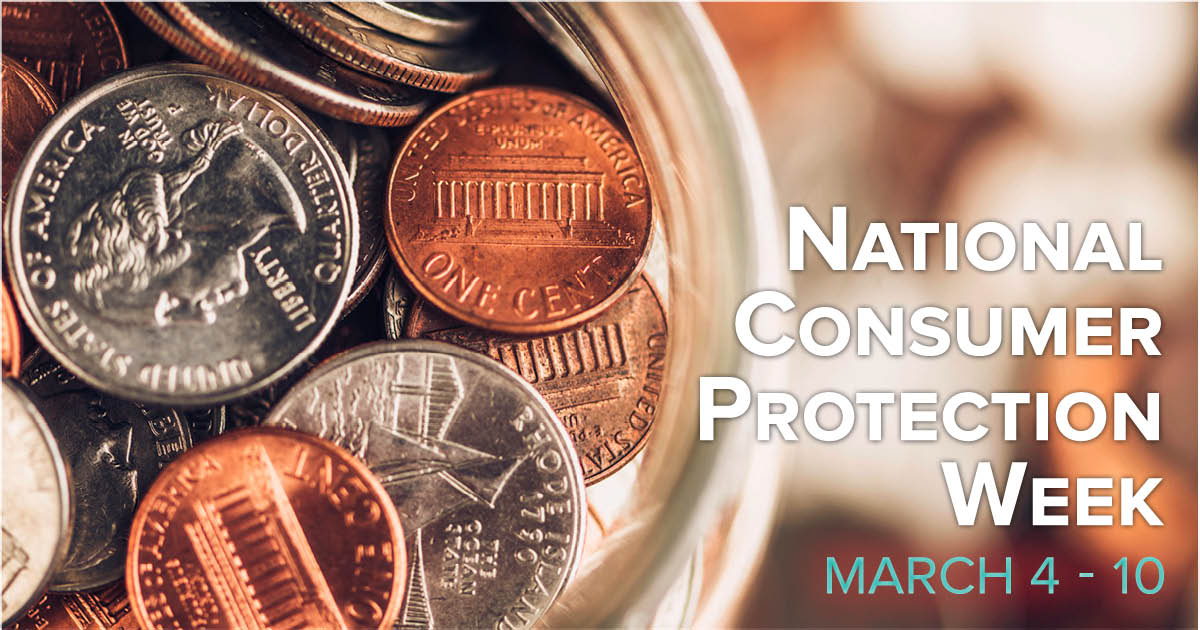 NCPW.gov is your gateway to free consumer education tools and resources that can help you spot, stop and report scams. The site hosts a network of more than 200 federal, state and local partners that, like the FTC, are devoted to protecting consumers. The site's free tools and resources can help you understand your consumer rights, and make better-informed decisions about money.
The FTC also has timely information about staying on top of the latest scam trends. According to our just-released 2018 Consumer Sentinel Data Book, imposter scams, debt collection, and identity theft are the top issues we hear from people about. To help you spot and avoid those and other consumer protection issues, we have the latest tips and tools at Consumer.FTC.gov, IdentityTheft.gov, and Consumer.gov.
I invite you to join the Facebook Live chats we have planned this week with USA.gov, GobiernoUSA.gov, the Social Security Administration, and the National Credit Union Administration. You'll learn about consumer issues and how to avoid scams, and get answers to your questions. You can find the full details of each Facebook Live chat, including dates and times, here.
I hope you'll keep consumer protection in mind all year long. Keep in touch with us by subscribing to our blog, where you can stay on top of the latest scams. Order free consumer education materials in English or Spanish to distribute to your family, friends and community. And, as always, if you spot a scam, please tell us. Every report makes a difference.