Ring, ring! The film series is back, this time with help to stop unwanted calls to your mobile phone.
Unwanted calls are annoying. They interrupt your day, and many are meant to scam you. But what can you do about these calls? Today's video gives you some ways to stop unwanted calls on your mobile phone, so take a look.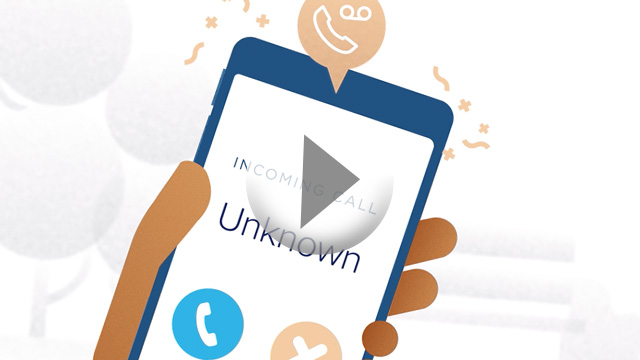 Another great way to fight unwanted calls is to report them to the FTC. Your reports help us take action against scammers and illegal robocallers — just like we did in Operation Call It Quits in June. Through "Operation Call It Quits," the FTC and its state and federal partners brought 94 actions against illegal robocallers. That's a lot of phony calls you won't be getting now.
Have a traditional landline or a phone that makes calls over the internet (VoIP) at home? We have tips on our unwanted calls page for those phones, too. And as long as you're stopping your own unwanted calls, take the time to share this with your friends and family. That way they, too, can get fewer unwanted calls.
Is there a setup like this for Unwanted emails ??
What good do any of these suggestions do when these callers are "spoofing" return addresses? It is all pointless. You have to throw these people in jail and that will stop them. All those involved. IN JAIL.
It would be useful to have a link to which to send the annoying phone numbers to.
I love how people are finally getting together to work with the FTC. This is just too big for even God knows how many departments you have. I think, you even confuse yourself. LOL I am a fraud advocate & been invited by another site to be a WB. I'm so sick of all these dang scammers. The only thing is, they, so far, are too stupid, to get me. One thought, he had me, but once I knew he was trying to scam me, I told him I needed a date, would he take me. He became speechless. The problems, for me, are from family & companies, I have no choice, but to deal with. A real nightmare!! So many people are doing reverse phone numbers & reporting them. I am very happy to share & get the word out there.
Any advice as far as which of the call-blocking apps are safe?
I am job hunting and find that the day after an internet search on Indeed, ZipRecruiter the robo calls increase 10 fold. These job sites are a hinderance and just prove how un-ethical they are.
It's about time, I get at least 20 robo Calls a day
I or one would like these robo calls to stop this been going on for quite some time I report these calls every week and it's still coming. What can I do to stop them?
I am getting numerous calls with only 5 digits! When I call that back I get "number cannot be reached" Very annoying!
94 actions taken in June and no doubt millions of dollars in fines collected for violations committed against consumers. We registered our numbers, gave up the right to privacy along with our personal data that we served up on a silver platter for protection. The calls and harassment didn't stop, didn't falter, on the contrary the calls increased with each passing week. Weeks turned into years, and sales calls now dubbed Robo, alien and sci-fi connotations that leaves us all secretly wondering , just what is lurking , on the other end of endless ringing .
I got a call from a robocall saying that my SS number was linked to criminal activity. & It would connect me to a officer I hung up & desired to investigate and this is the number it came from it was 1 800 947 76083
Go to your settings and look down the list for the word phone and click on there and make sure silence unwanted calls is turned on that's a good start