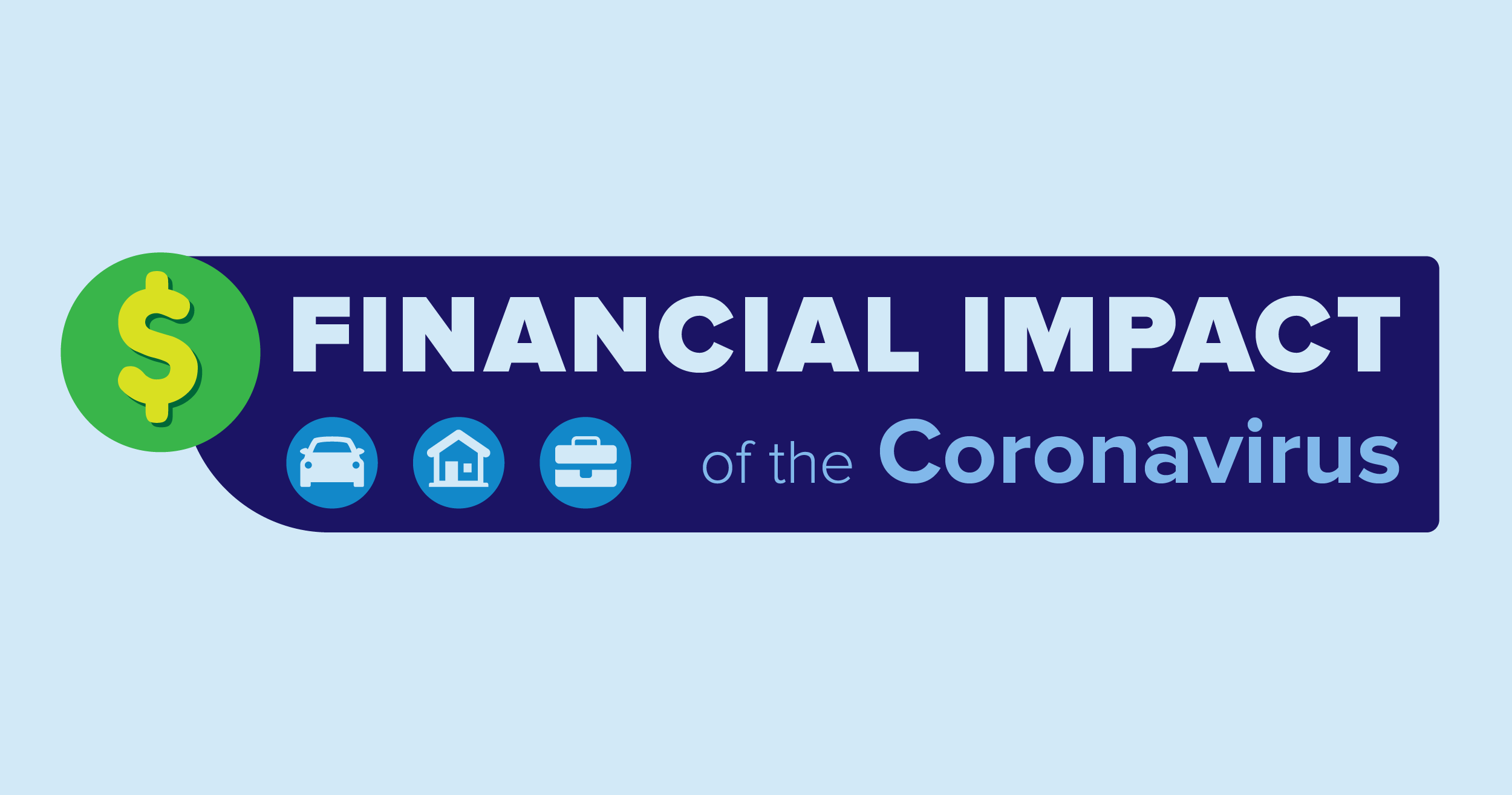 Are you worried that you won't be able to make your next car payment because you've lost your job or income because of the Coronavirus? Or are you already behind on your payments? You're not alone. Here's what you can do:
Contact your lender now. Some banks, credit unions, and auto financing companies are letting people delay payments or renegotiate their payment schedules. If your lender agrees to any changes, make sure you have them in writing for later.
Find out what rights you have in your state. Check with your State Attorney General or local consumer protection agency. States have their own rules about how cars can be repossessed and what happens after. If lenders break the rules, they might lose other rights against you or have to pay you damages.
See if you can refinance your loan. This makes sense if a lower interest rate or longer loan could make your car payment doable. Just make sure you refinance with a credible lender or company. Depending on how much your car is worth and how much you owe on it, you also could look into selling your car or trading it in to get something cheaper before you miss a payment.
Don't do nothing. Even if you have to miss a payment, don't be afraid to talk to your lender to learn about your options. If you miss payments, you could be charged a lot more in fees and hurt your credit. While many lenders have begun to voluntarily forego repossessions during the pandemic, if you get behind on your payments, your lender still could repossess your car — sometimes without warning.
If your car gets repossessed, check your state's laws to see what options you might have to buy it back or get any personal property left in the car.
You also might still owe money after your car is repossessed. You could be on the hook for any "deficiency" — the difference between what your car sells for and how much you still owe on it, plus any fees related to the repossession. In most states, your lender is allowed to sue you for it. An attorney can tell you whether you have grounds to contest a deficiency judgment.
The important thing to remember — you could have more options than you think, so don't wait to talk to your lender. The sooner you do, the better the chance you can work something out.
For more, read the FTC's article on Vehicle Repossession and this blog from the CFPB to learn more.
It is your choice whether to submit a comment. If you do, you must create a user name, or we will not post your comment. The Federal Trade Commission Act authorizes this information collection for purposes of managing online comments. Comments and user names are part of the Federal Trade Commission's (FTC) public records system, and user names also are part of the FTC's computer user records system. We may routinely use these records as described in the FTC's Privacy Act system notices. For more information on how the FTC handles information that we collect, please read our privacy policy.
The purpose of this blog and its comments section is to inform readers about Federal Trade Commission activity, and share information to help them avoid, report, and recover from fraud, scams, and bad business practices. Your thoughts, ideas, and concerns are welcome, and we encourage comments. But keep in mind, this is a moderated blog. We review all comments before they are posted, and we won't post comments that don't comply with our commenting policy. We expect commenters to treat each other and the blog writers with respect.
We won't post off-topic comments, repeated identical comments, or comments that include sales pitches or promotions.
We won't post comments that include vulgar messages, personal attacks by name, or offensive terms that target specific people or groups.
We won't post threats, defamatory statements, or suggestions or encouragement of illegal activity.
We won't post comments that include personal information, like Social Security numbers, account numbers, home addresses, and email addresses. To file a detailed report about a scam, go to ReportFraud.ftc.gov.
We don't edit comments to remove objectionable content, so please ensure that your comment contains none of the above. The comments posted on this blog become part of the public domain. To protect your privacy and the privacy of other people, please do not include personal information. Opinions in comments that appear in this blog belong to the individuals who expressed them. They do not belong to or represent views of the Federal Trade Commission.
Thank you for this information.
Hi got my car repo today for one payment thank you I forgot to contact the car dealer even though he knows the coronavirus is out here he thinks I have got the stimulus package check but I did not receive it yet what can I do to get my car back
So can they take my car during this crisis.
In reply to So can they take my car by estellatejada0…
In the state of Md can my car be repossessed for non payment during the state of emergency
I called my lending company the day I was furloughed from my job, they not only took the car payment from my last paycheck, but they continue to text and call knowing I'm out of work, what are my options? It looks to me like repossession is inevitable,
My car was just repoed. What can I do? I called the lender and it told me to leave a message. Something is not right
My landlord and I talked about me paying late due to the whole corona virus I don't have a job or money and unemployment is taking a long time to arrive. He stated he will repossess my car. We had an agreement. What can I do?
Hi what can i do my car has been repossessed because of the covid 19 pandemic stay in place order by the title loan company i have a title loan with!!!! Im not working now, what am I going to do when it all gets back to normal I relay on my car for my everyday life for work to dropping off and picking up my kids and daily chores..PLEASE HELP ME I NEED MY CAR ITS NOT I DIDN'T WANT TO PAY THE PANDEMIC COVID 19 IS REALLY AFFECTING MY LIFE IN THE WORST WAYS....
In reply to Hi what can i do my car has by MY CAR HAS BE …
I'm sorry I don't have your answer but yes I was also in quarantine and homeless shelter and the landlord that was harassing me he's never told me that he was going to tow my vehicle he put a sign on it for one day and other family members told me I have Triple-A but by the time I really got around to it the car was being towed. this is common practice of this owner. what can i do sue
The Government removed my right to earn an income, yet I have not received any unemployment for three months; I have done everything correct and to their directions, but I'm still on hold, now behind seven thousand dollars.
In reply to The Government removed my by snoglydox
Im at a loss Ive lost my job been filing unemployment since may 24, 2020 its on hold im $1800 behind on my truck payment which is $864 /month I've paid well over $50,000 on my truck but no income at all and 136,421 miles on my truck warranty expired and rear end has blown out looking at $1,800 to $3,000 to have it repaired its currently in a shop in March my job cut us back to scrapping by so ford gave me 3 months which i have used and now this is unemployment wiuld have started up june 3rd like it should have i could have caught it up with the $600 government boost yet i was rejected so i should just let them come get it i dont know hate to loose the 50k ive invested in it yet i dont see any options im hustling to pay property taxes and groceries right now lord help us all
In reply to Im at a loss Ive lost my job by Stew Feazell
I have not been able to pay my car payment in 3 mo got a call fron9 kiv about coming to pick rep I been in because of the c.19 please help
I put 13,000 dollars down on my truck and had no problem paying my truck payments until The covid 19 panademic. I only had less than 2000 left to pay on my 22,000 dollar truck and I missed two payments because I was in between jobs and they repoed my truck. They took it on a Friday and on Monday I went to the repo place and they already took my truck to auction and besides going through all of my things in the truck . My small pile of things left for me was half of what I had in it, including tools that I kept in a compartment under my back seat. I thought people were been given breaks when it came to the pandemic and my truck was my only means of transportation for my family and I. What can I do as a consumer to fight back? I want my truck back but it's gone.
Our car just repossessed because we did'nt pay our monthly payment since this pandemic started and the worst case is where lockdown here at the philippines right now and we dont have any money to pay for our behind bills.. is there any other options that we can do just to bring back our car? because that's the only car we have right now and we really need it bad for work!
What happens if I haven't missed a payment and the dealership says financing fell through and it's day 32 , payment not due till day 45. And u put 1thousd down. And you wake up go to leave and your car is gone ??? Lien holder had no record of you or the car and dealership took it in the middle of the night with out reporting a tow to the local police station.!! Would make you think damm car is stolen,,??????,
I was wondering if there is a website dealing repos and Covid 19?
Gm financial repossessed my car yesterday morning. They had deferred a 3rd payment just 2 weeks ago and I explained that i was waiting for release of my money from unemployment. I went almost 7 weeks without payment because of a state employee who stole 2 million dollars from the unemployment funds. Also im in the dj entertainment industry and all of my events keep getting cancelled. I had a 2019 traverse. #coronaisruiningmylife
why does some finance companies such as mine threaten repossession even during covid! Should not the laws actually be enforced to these ignorant businesses or lenders? I thought they are to suspend payments with out bad reports and without late fees and with out threats of repossession. Just continue regular payments possibly February 2021 since the matter is not being fixed at the moment. The lenders that do not and refuse to cooperate to the customer deserve to be fined and lose licenses to lend , since the situation is serious. Facts101
My Mom's car has been Repossessed due to covid pandemic this morning. Santander bank lender did not work with her in any way. In order to get her car back she would have to pay what is behind plus the towing and storage fees . She has not received unemployment yet she filed few months back.
In reply to My Mom's car has been by jezabelwood24
santander juat came repo my car today. I was behind because of pandemic. I just evacuated yesterday cause of the hurricane to a hotel out of town. I wake up in the morning to see my car gone. Santander towed it and wants me to pay even owe. How when my city is getting destroyed and I haven't received any unemployment and I filed since June and its still under review. Now I'm stuck at a hotel 4 hours away from home with a hurricane hitting my city af a category 4. What can I do? I need help
A finance company told me that we had a week to pay the payment. She lied. The car was repossessed that evening. This happened despite having an agreement with the finance company. The repo company illegally surrendered my license plates instead of giving them back to me. Surrendering my license plates without my permission on an active insured vehicle is against state law. I eventually got the car back but what a hassle. The finance company admits their reps error. Beware of lying finance company reps!
My boyfriends lease was reposessed. We did not get any notification. He was laid off from his job and had to pay all of his medical bills out of pocket and our appartment is so expensive. Not to mention being able to put food on our table. Is there anything we can file to help his credit score? I think it's ridiculous there is no help.
In reply to My boyfriends lease was by Jasmine
This literally happened to us this morning. They took the car sometime between 11pm and 5am. Sneaky bastards. My fiancé was given zero warning, even though the law states that they HAVE to send warning 10 days prior to repossession via certified mail. He has missed 2 payments because he was unemployed for 4 months. He called to tell them he could make a payment when he gets his first pay check in two weeks. They agreed, yet here we are. Car stolen in the middle of the night and now they want more than the car is worth to get the stupid thing back. Unbelievable how callous these companies are!
My car was repossessed on the 11/17. The manager want tell me anything. He said the owner repossessed my and I will have him to call you. I only missed one payment and the owner still haven't called
Company took my car knowing I was furloughed and actually have covid. Can they Do that?
My son had his car reposed from Santander, up until the pandemic he was doing fine with his payment. Then 2020 he was laid off for 3 months, his mgrs salary and mthly bonus chks taken away per corporate until things improved. Once Gov Baker opens Resturants more corp put things back in plays but my son had already fallen behind in the payments, but didn't communicate to the back his situation. The bank came and took the car and is telling him he needs to pay the balance of the loan before he can get the car back. Okay Santander, where do you think my son is going to get $15,000 to pay off the loan? We have tried a personal loan from Santander and they said No. We don't have that money lying around, what do we do? Everyone is suffering from the pandemic. No one will do a loan with bad credit. The banks do not care about anyone especially Santander
What if you lost your car because you had a critical illness and you let them know you couldn't make your payment and it almost paid off . All that money paid and for them to take it and resale it. Wow very unfair. Money hungry.
CoVid 19 brought on decreased work hours of any - I still paid at least 1/2 of each payment each month & if I could , 2x/per month for a regular payment amount . I the beginning , all they did was push back my 1 month payments . I kept paying each month in good faith . My only means of transportation for work as I work with special needs kids . Car full of work related and personal items including work IDs . Happened after midnight right under my window - alarm went off and I jumped out of bed and thought I had turned it off from a thief ( had my car broken into during CoVid too! Just replaced many documents , registration etc) . I need to work , now that I have some work . Now I don't know what to do . Help
Yes I lost my jobs bcuz I'll expecting a child and my car payment is due on the 28 I can't afford it what can I do to save my car
I need help with this month car payment 2 of my source of income were stopped one of them was unemployment there was a glitch in their computer system and they don't know how long it's going to be before they get it up and running again please just this month plus I'm losing my apartment as well so I will need my car
Hello, This happen to my Cousins couple days ago and try of coming up to get the family & work car that was taking on a Sunday10/17/2021 without know warning. My Cousins got all the items out of the car before being hook up to a place of cars go to. With the COVID the payments are hard to do since one of my Cousin work and went down very hours. A long story short them are getting the family and work car back on Monday sometime that day yes with with money from car was lock up until they raise the full about to get the car back to them. Prayers and thank our Lord of his help as well.