Now that the holiday shopping season is in full swing, scammers are shopping too, looking for people to separate from their money. We already gave you some of the FTC's tips for happy holiday shopping, but here are some tips to help you outsmart those bah-humbug scammers and donate safely.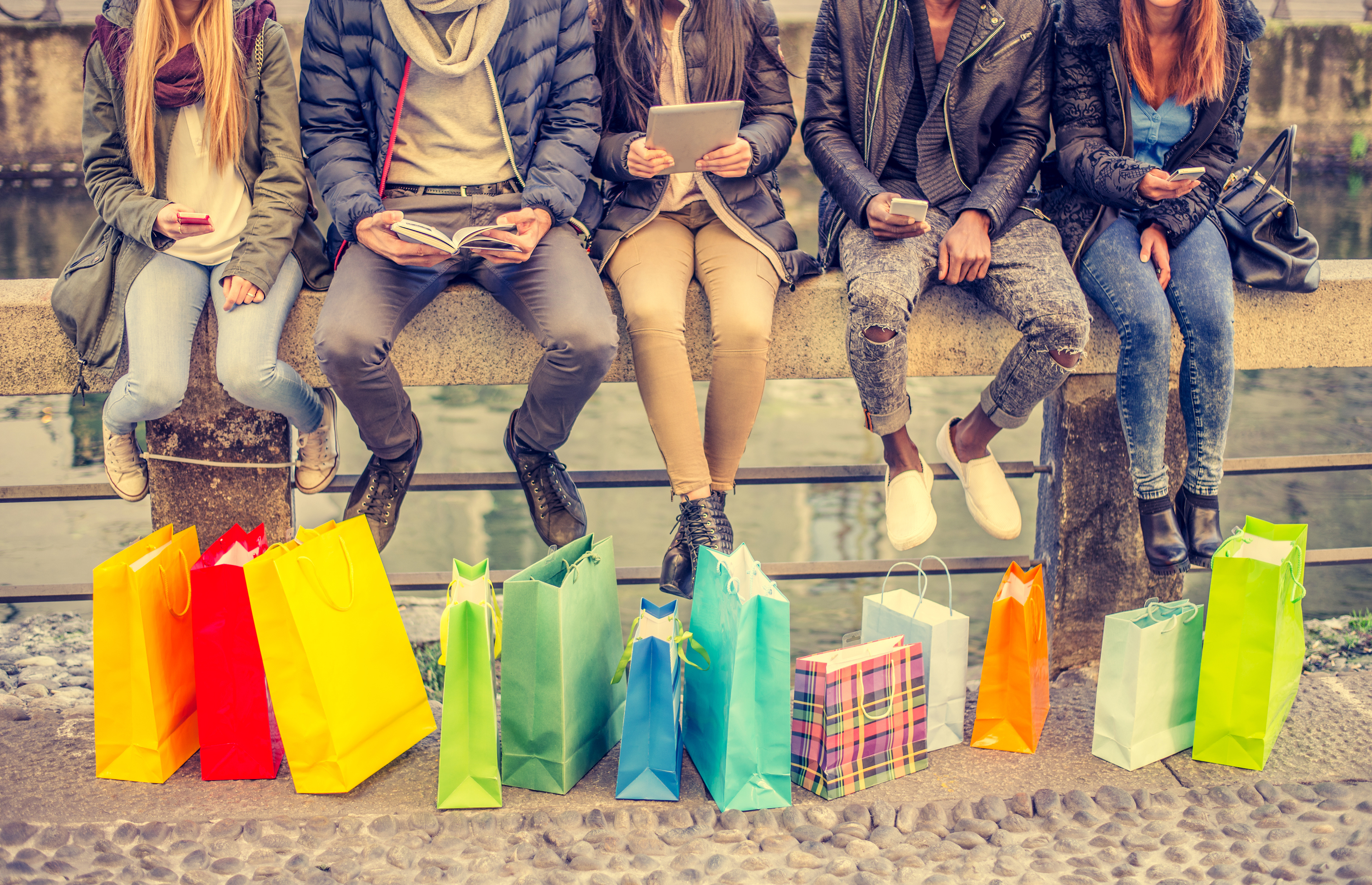 Online shopping? Pay by credit card. Credit cards give you extra protection for most online purchases. And many cards offer benefits, like protection for returns and purchases. If unauthorized charges pop up on your statement, you'll be able to dispute those charges. Credit card protections can vary, so check with your issuer to understand all of your card's protections.
Buy gift cards for gifts, not for payments. Gift cards are a great answer for the teenager in your life. But they're also a scammer's favorite way to steal your money. Anyone who contacts you and demands that you pay them with a gift card, for any reason, is always a scammer. Report gift card scams directly with the card issuer (use this list of card issuer phone numbers and emails), then report it to the FTC at ftc.gov/complaint. Learn even more at ftc.gov/giftcards.
Research charities before you donate. With the generous spirit of the holidays, and with year-end fundraising, 'tis the season for donations. Make sure your donation goes where you want it to, not into the hands of a scammer. If someone calls, asking you to give to a charity, don't let them rush you into making a donation. Instead, research the charity to make sure your donation counts. Visit ftc.gov/charity to learn more.
Wishing you happy and safe holidays from your friends at the Federal Trade Commission!
It is your choice whether to submit a comment. If you do, you must create a user name, or we will not post your comment. The Federal Trade Commission Act authorizes this information collection for purposes of managing online comments. Comments and user names are part of the Federal Trade Commission's (FTC) public records system, and user names also are part of the FTC's computer user records system. We may routinely use these records as described in the FTC's Privacy Act system notices. For more information on how the FTC handles information that we collect, please read our privacy policy.
The purpose of this blog and its comments section is to inform readers about Federal Trade Commission activity, and share information to help them avoid, report, and recover from fraud, scams, and bad business practices. Your thoughts, ideas, and concerns are welcome, and we encourage comments. But keep in mind, this is a moderated blog. We review all comments before they are posted, and we won't post comments that don't comply with our commenting policy. We expect commenters to treat each other and the blog writers with respect.
We won't post off-topic comments, repeated identical comments, or comments that include sales pitches or promotions.
We won't post comments that include vulgar messages, personal attacks by name, or offensive terms that target specific people or groups.
We won't post threats, defamatory statements, or suggestions or encouragement of illegal activity.
We won't post comments that include personal information, like Social Security numbers, account numbers, home addresses, and email addresses. To file a detailed report about a scam, go to ReportFraud.ftc.gov.
We don't edit comments to remove objectionable content, so please ensure that your comment contains none of the above. The comments posted on this blog become part of the public domain. To protect your privacy and the privacy of other people, please do not include personal information. Opinions in comments that appear in this blog belong to the individuals who expressed them. They do not belong to or represent views of the Federal Trade Commission.
Thanking you again for all of your very important and up to date information.
Be alert for calls from supposedly your grandchild. There are different stories, but usually some type of minor car wreck. You will quickly be passed on to a "police officer, attorney, etc". They play their parts well. Then comes the money request. Sometimes in the form of buying VISA cards at Walmart, etc. Had this happen twice and my sister had it happen once. Didn't fall for it, but know at least one other person who did.
Anyone else being called by "Kathleen from Microsoft"? Robo calls and they have been coming in 5 or so calls per day for the past 6 or 7 months. Calls start at 6:58 in the morning. Give me a break. If I didn't fall for it the first time, I'm not falling for it the 1,000th time.
I have been home bound because of surgery for 5 weeks. Our home phone and my cell phone receive calls all day long with ROBO calls that are 90% SCAMS. I have used your method to refer the offenders to the FTC, all to no avail. As if that is not enough, I receive 10's of junk emails each day that are clearly additional SCAMS. I occasionally forward them to the FTC all to no avail. It seems to me, your humble tax payer, that you could do something to relieve the citizens paying your salaries of this abuse. A few good examples of punishment would do the trick.
In reply to I have been home bound by Mike
Here are two actions related to robocalls, pulled from the FTC's Annual Highlights. You'll find more information in the full report.
the FTC charged Travis Deloy Peterson with making illegal robocalls to solicit donations for fake charities with seemingly legitimate names, and, at the FTC's request, a federal judge issued a temporary restraining order prohibiting Peterson from placing unlawful robocalls or making misrepresentations about charitable donations while the case proceeds.
In Net Dot Solutions, the FTC alleged that James "Jamie" Christiano and the companies he controls bombarded consumers with more than one billion illegal robocalls annually. The FTC filed charges in federal court to stop two related operations and their principals who allegedly facilitated billions of illegal robocalls to consumers nationwide, pitching everything from auto warranties to home security systems and supposed debt-relief services.
If you get a call that asks you to donate money to a charity, ask was percentage goes to the administration and what percentage goes to the charity. Sometimes you will get a "click" meaning, it's a scam. I've done that more than once and it works every time.
Thank you for the info you provi
As a senior I really appreciate all the tips and warnings from the FTC. I forward them to other family members. Please continue your good work.