Scams come in many forms: texts, emails, letters, and lots of calls. Scammers plot schemes from tech support scams to fake check scams to try to knock us off balance just long enough to take advantage. They want to get our money and personal information, like account numbers and our Social Security number. How can we fight back? By sharing your story and reporting what happened to the FTC.
Telling your story can help your friends, your family, your community and others avoid those scams. That keeps money in their pockets and their information out of the hands of criminals. And reporting those scams to the FTC at ReportFraud.ftc.gov helps our investigators use your information to build cases against scammers – and helps stop them.
Want to learn more about reporting fraud? Watch this video.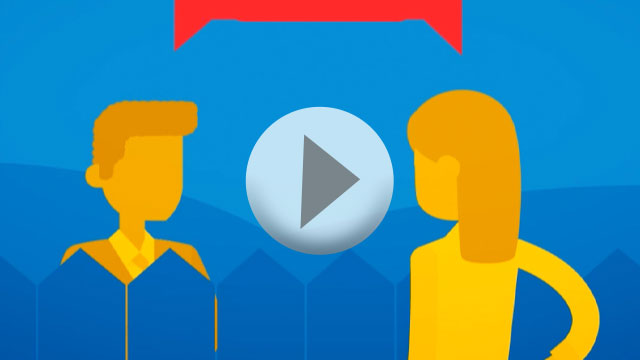 Want to learn more about the top fraud reports we're seeing? Visit ftc.gov/exploredata to check out what people have been reporting.
To stay up to date on scams that could affect your community, sign up for the FTC's Consumer Alerts.
21 Comments
---
Why must someone incur a monetary loss & report it to the FTC? People are intelligent to evaluate all of their texts, emails, letters, telephone & cell phone calls. If the message would fall int a 'Probably Scam' category, why couldn't be reported. The FTC at this point is reactive, not proactive.
I just filed a complaint against MyLife.com. A friend of mine received a phone call from them stating that her "reputation was at risk". She did not know who they were, so found them online and was horrified at what she found. She sent an email to everyone she knows including me about this site. I did the same using my name and my disabled veteran husband's name and we too were horrified! This site gives ALL of your personal and financial information and I mean ALL! We also found ourselves connected to spouses of 39 years ago and all of THEIR relatives that we do not know! This association with these ex-spouses and THEIR relatives including CRIMINAL HISTORIES by them and tied to US! Anyone can log on to this website, type in your name and steal your identity with one click! This site needs to be shut down as negligent and grievous. This is an opportunity for ID thieves to steal your identity so easily it almost made me vomit!
Been there, done it at least 3 times over the past ten years. Never heard from the FTC, never heard that any of the spammers, et al, had been prosecuted. So, tell me what the point of my reporting it was?
Is the FTC interested in phone numbers and names that appear on Caller I.D. even if we don't answer those calls? As a result, we have no evidence of attempted fraud to report. Nevertheless, these calls are annoying! Often we'll see names on Caller I.D. that appear one time only. Other times, the same name will appear several times a day for several days. Another recent trend has been use of phone numbers on our landline's Caller I.D. that display the same first three numbers as those common to our area or the first three numbers of our family plan mobile phones. Even our own names and phone numbers have appeared on Caller I.D.! Is there a way to trace these, or is it pointless to try?
I received a call today saying that a $1000 charge was may to card on file with Amazon. I was told by a robatel to dial a 1 than a 2 to clear up this possible false charge. A live person came on line and wanted information I said I would call Amazon and they hung up.
My identity was stolen and the fraud is ongoing.. thieves changed my address online with USPS. USPS change of address needs additional safeguards against this
what is the customer reports the fraud to the police and a report is filled? If filed with the FTC, is the bank legally obligated to remove the collection?
I'm glad they got caught up with because they kept on trying to get me to join but I had a feeling something wasn't right. So glad I didn't join thanks for catching these crooks
I just received a call from someone who said he was from social security and that they have located a vehicle abandoned in Texas affiliated with my social security number. The call came in on a local line. You could tell he was a scam artist however he did have my name. I told him I was reporting this phone call
Had a phone call from mega million sweepstakes c/w manitoba lotteries lnforming me I had won$845.000 can from an entry at shoppers drug mart } did not shop there] and if I bank transfered $1286.57 they would deliver the cheque to my address . I informed them that they could send the cheque to me via can post as registered letter but they have not contected me as yet Definatly a NO.
I received a call from a woman posing as a representative of social security administration out of Texas (of all places) who informed that my social security number and account were suspended. I already know that SS is out of DC, MD or PA and like the IRS would not call you, but would send correspondence if there were issues or notifications. She then asked for my name, and I told the so called "SS representative" that if she was calling about my SS account then she should have all relevant information about me. She then said you are in NJ? I said no New York (lol) and told her I knew this was a scam....she immediately hung up. I immediately filed a fraud complaint on the website of the OIG. The tables were turned on these scammer.
I find it impossible to believe reporting does anything at all. The scam calls are endless, absolutely endless. The more I try to do something about them, the more of them I get.