Learn how to protect your privacy online and what to do if you or someone you know is dealing with online abuse or harassment.
On This Page
Protect Your Privacy
Many everyday activities allow businesses access to information about your habits, tastes and activities. But where does that information go and how is it used?
Have you ever wondered why some online ads you see are targeted to your tastes and interests? Or how websites or apps remember your preferences from visit to visit? The answer is online tracking. Learn how and why websites track you — and what to do about it.
Learn how people search sites work and how to ask them to stop selling your information.
As a parent, you have control over the personal information companies collect online from your kids under 13.
Health Privacy
Health apps help you track your health conditions, count your calories, and manage your medications. Learn about the risks associated with these types of apps.
DNA test kits promise intriguing insights into your past and your future. Get advice about protecting the privacy of the sensitive information these tests reveal.
Internet-Connected Devices
Steps that can help protect your internet-connected devices.
Here's what you can do to keep your voice assistant and recordings private and secure. 
When you sell or donate your car, that personal data might be accessible to the next owner if you don't take steps to remove it.
Whether you are buying or selling a home, think about the technology you may be buying or selling along with it.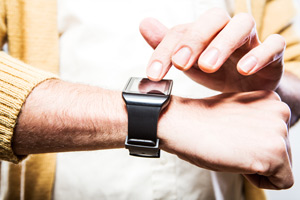 Enjoying the convenience of a smartwatch means trusting it to keep your data safe.
Online Abuse and Harassment
Stalking apps on your phone can track or monitor your behavior.
Did someone share an intimate image of you without your OK? Find out what you can do about it.
See all consumer alerts and articles about consumer privacy >