Now that you know why credit matters, it's time to get your credit in order. Sometimes the hardest part is getting started. The first step is to pull your credit report.
How do you get your credit report? Request a free copy at annualcreditreport.com or by calling 1-877-322-8228. Other sites may charge money or may be set up to steal your personal information.
Here's what to expect when you go to annualcreditreport.com: First, you'll fill out a form with your name, birth date, and Social Security number. Make sure you're using a secured internet connection, like at home – not public Wi-Fi.
Next, you'll pick which reports you want. You're entitled to a free report each year from each of the nationwide credit bureaus – Equifax, Experian, and TransUnion. Sometimes one bureau will have slightly different information than the others. So, you'll want to make sure all three reports are accurate. You can get the reports all at once or stagger your requests to keep an eye on things throughout the year. The choice is up to you.
Last, you'll answer questions about the person you know best – you. They may be about prior addresses, loans, or other personal information. This is to make sure that it's really you ordering your report. If you have trouble with the online questions, you can call 1-877-322-8228.
Then, you'll get a copy of your credit report. You can look at it then or download it to review later. Just remember to keep the report stored securely – either under lock and key if it's paper, or on a password-protected device if it's digital.
For more tips, read Free Credit Reports. Curious about what to do next? Stay tuned for our next two blogs about how to read your credit report and how to fix any mistakes on it. Each day you're moving closer to getting a handle on your credit in the new year.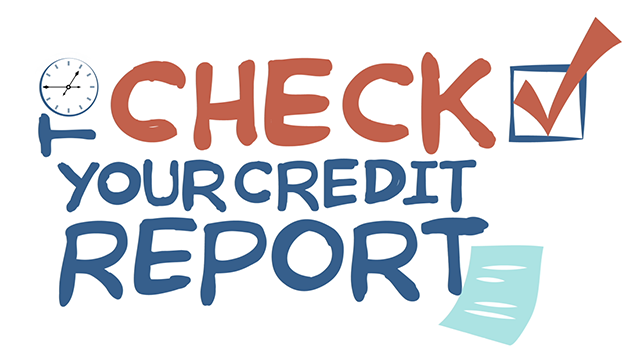 It is your choice whether to submit a comment. If you do, you must create a user name, or we will not post your comment. The Federal Trade Commission Act authorizes this information collection for purposes of managing online comments. Comments and user names are part of the Federal Trade Commission's (FTC) public records system, and user names also are part of the FTC's computer user records system. We may routinely use these records as described in the FTC's Privacy Act system notices. For more information on how the FTC handles information that we collect, please read our privacy policy.
The purpose of this blog and its comments section is to inform readers about Federal Trade Commission activity, and share information to help them avoid, report, and recover from fraud, scams, and bad business practices. Your thoughts, ideas, and concerns are welcome, and we encourage comments. But keep in mind, this is a moderated blog. We review all comments before they are posted, and we won't post comments that don't comply with our commenting policy. We expect commenters to treat each other and the blog writers with respect.
We won't post off-topic comments, repeated identical comments, or comments that include sales pitches or promotions.
We won't post comments that include vulgar messages, personal attacks by name, or offensive terms that target specific people or groups.
We won't post threats, defamatory statements, or suggestions or encouragement of illegal activity.
We won't post comments that include personal information, like Social Security numbers, account numbers, home addresses, and email addresses. To file a detailed report about a scam, go to ReportFraud.ftc.gov.
We don't edit comments to remove objectionable content, so please ensure that your comment contains none of the above. The comments posted on this blog become part of the public domain. To protect your privacy and the privacy of other people, please do not include personal information. Opinions in comments that appear in this blog belong to the individuals who expressed them. They do not belong to or represent views of the Federal Trade Commission.
Me gusta que la FTC instruya a los consumidores con estas informaciones tan importantes. Gracias
Gracias por mantenerme informado y recordarme lo que tengo que aser para que no tener robo de identidad.
Thank you. This subject is very important to us. You have laid out the mechanics of obtaining a credit report in a straight-forward, simple manner. Better yet, this advice comes from a well-respected source. We have made 2 copies of this—one for each adult in our household!
Equifax refused to post the CR online like the other two did.
When Equifax was hacked several years ago, my identity was stolen. I have been trying to get my credit report form them for two years now and the issue cannot be resolved. I have sent them all of the requested information, and then some, but they still keep asking for the same stuff over. Not sure what to do now. I've been monitoring the other two and had a fraud alert put on.
I tried the website 1/14/2020 and checked the box for all 3 reports. First one up was Transunion. I filled out all the information and got the report with no score. Clicked on the "get score" button and was told it wasn't working at that time and to check back. Tried 2 more times with same result. There was a button for a "pay for your credit report". Bet it worked. Please check into this as I spent over an hour trying to get 1 score. Didn't even get asked about the other 2. Feels like a scam to me.
The 3 Bureaus requires one to PAY for the credit SCORE (usually with credit card). Report = FREE Score = you PAY SCORES are different on each site.