Job losses have traveled hand-in-hand with the Coronavirus. If you're having trouble paying your bills, you're not alone. Here are a few things to keep in mind if a debt collector calls.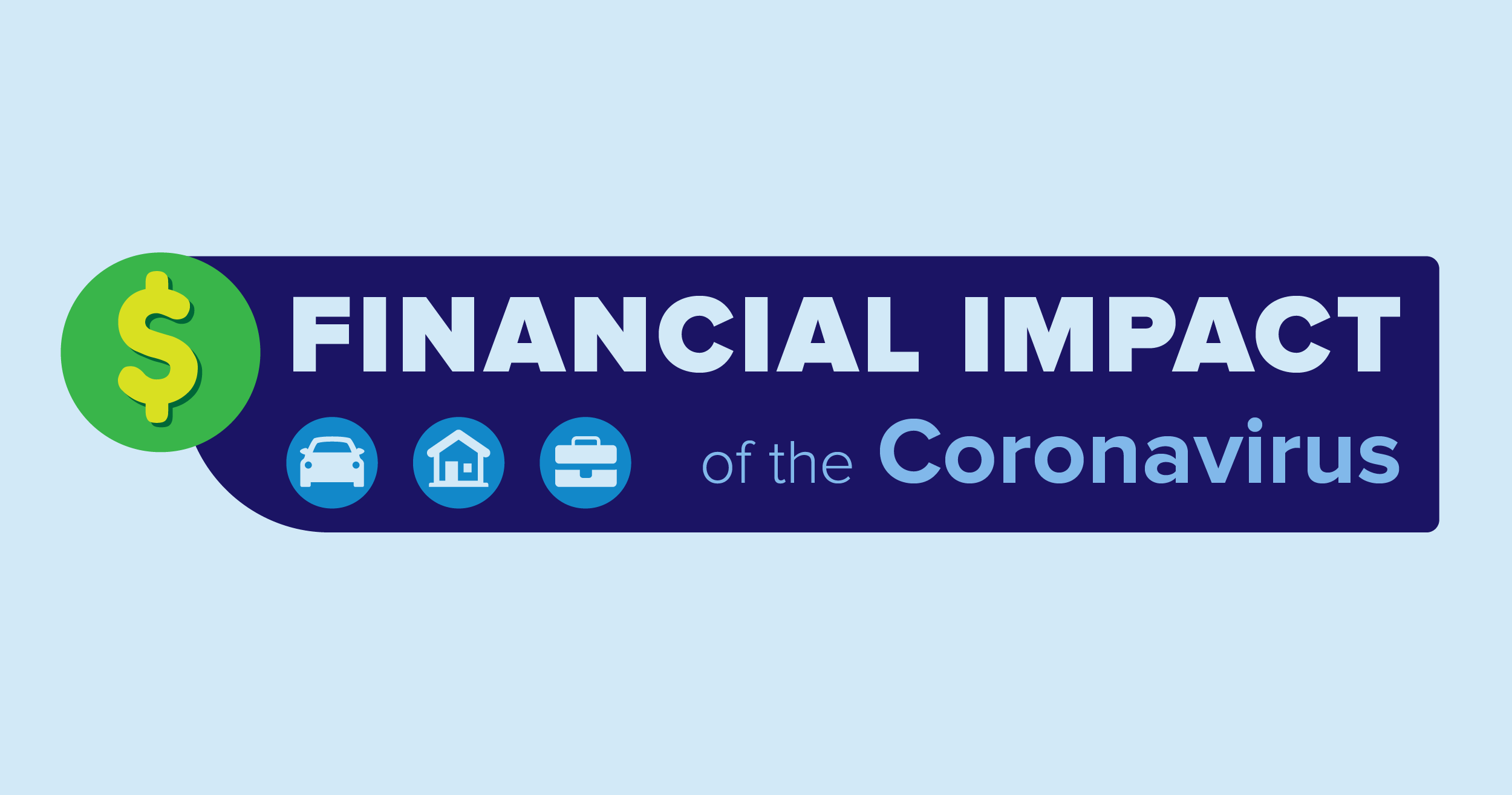 Consider talking with the collector at least once, even if you can't pay right away or don't think you owe the money. That way, you can confirm whether it's really your debt. If it is, you may be able to work out a payment plan or settlement.
Collectors have to follow rules when they contact you. Watch the short video at the end of this post to learn about these rules. During the Coronavirus emergency, the federal government and many state and local governments also have put special programs in place that may help you manage your debt:
The Department of Education (ED) has temporarily stopped the collection of federally-owned student loans that are in default. In fact, whether or not you're in default, if you have federal student loans, you don't need to pay your monthly payments from March 13, 2020 through the end of the pause, and interest also has been suspended. Visit ED's website to learn more.
Some states are limiting what collectors can do during this emergency. For example, you've probably heard about the $1,200 economic stimulus payments that most people will get as a direct deposit to their bank account. If a debt collector or a creditor has sued you, they may have a garnishment order that would let them seize the payment when it reaches your account. Some states, however, are temporarily making debt collection seizures like this illegal. Check with your state attorney general to find out about any emergency limits on debt collection actions in your state. (A new IRS "Get My Payment" tool lets you track the payment to your account.)
Many state and local governments have temporarily halted actions like evictions, foreclosures, and water and utility shutoffs. Contact your state and local government to find out about emergency protections that may apply to you.
If the collection calls get to be too much, you can stop them. Just send the collector a letter telling them to stop contacting you. Keep a copy for your records. Stopping the calls won't cancel the debt. You still might be sued or have debt reported to a credit bureau. But, stopping the calls may give you time to regroup, then start working your way toward financial recovery.
Updated November 23, 2022 to reflect the extension of the student loan payment pause. Visit the U.S. Department of Education to learn more.
Amazing for helping right now , haven't been getting and I think that's amazing that they are following the rules besides one that is a scam that is a automatic voice thing and doesn't say anyone name or account and if you go on internet everyone else says the same thing about it.
844-804-8467 / 646-480-0521 and 425-754-1401 are debt collection scammer that broke the law and needed to be held accountable. They life threatened people for money.
What if I have a debt to the IRS and they continue taking payments, I can no longer afford. They won't even take a call
I got a call this morning @ 8:01am from a company about a debt owed for having to break my lease early. (This was due to unforeseen circumstances) I spoke to them about a month ago and they were friendly stating that if I can pay a certain amount now they will be able to work with me on payments after I get my finances under control. I did the payment they asked for last month eventhough it was large and had to borrow money :(. This time wanted they wanted the same large amount. When I told them what I could afford they said that if I didn't give them that large amount it would go to collections. He was unable to give me any information as to whether they are doing anything for people effected by this pandemic and refused to let me speak with his superiors stating that I would have to find that information online myself, then swiftly hung up on me. Was he in the right by threatening to send it to collections unless I pay the larger amount? Also, not giving me any other way to contact them? I am willing to give what I can, but cannot afford what he was telling me I had to pay. I do not want this going to collections
Th covid-19 crisis is not a legally justifiable excuse for defendant failure of performance since his obligations well due way before shelter in place went into effect! Settlement recorded April 23, in court! Settlement was signed end of Jan 2020, and i paid 50k! and now the lawyer sending me this letter threatening me! any advise? Thanks,
I'm currently out of work because of covid. I'm now being hassled by my HOA to do spring up keep/ cosmetic repairs to the property or face fines. I emailed them said I was out of work and losing my home this is the last thing I can do during this hardship. To weeks later I was given a $100 citation for parking wrong. I don't have the money I'm worried they will balloon the fees as they stated on the fine.
hospital calling about my ER visit in Dec 2019. This was when the virus first came to the U.S and no one knew about it. I can't believe they're calling to collect debt
Do creditors have an extension over the six year statute of limitations for collecting debt due to Covid? I just heard from someone out of the blue that I owed a debt from 6 years ago which would have expired on April 28, 2020 but the collection company that called me told me (on Friday evening before a long holiday weekend) that I have to "secure payment" on this so the company won't file in court. Please advise - I am in Massachusetts.
I just filed a complaint online w/the FTC. Had it sent to both the collection agency and orig creditor. Orig creditor had the incorrect addr on file. Collection agency has been calling and sent a notice threatening to report it to the credit bureaus. Informed them they need to halt everything due to the pandemic. If ppl are unemployed/furloughed or fired where are they get any monies to pay any bills. This bill isn't going anywhere. Rent and food is the priority.
The attorney general intercepted a payment being made to me thru ohio lottery. I needed this income to pay my rent due to corona plant closure. I thought all student debts were suspended by the the governor smh
I had a lady come to my home today to serve me papers from Cavalry SPV I, LLC. She came inside my garage for me to sign the paper and hand me the forms. We are in the middle of a global pandemic and people in my home (my parents are both immunocompromised and over age 65, my son has asthma, and my 19 month old daughter has a congenital heart defect and if she contracts covid 19, it would be a very bad situation for her). The lady was less than a foot away from me when I signed using her pen on the paper on her clipboard and she did not maintain distance at all. I am very concerned about the fact the company she worked for is in the twin cities where there are thousands and thousands of covid 19 cases and her items she made me use may have been contaminated. I need your help! In Minnesota it says businesses must adhere to Minnesota Department of Health guidelines and social distancing was NOT adhered to. Please help me!!!!!!
I was served 2 civil summons literally 5 days apart from two different debt collectors. Do to covid-19 I lost both of my jobs and the only income I have currently is my unemployment. Even though both of my jobs are planning to reopen they have not set a date as of yet. I have no money to hire a attorney, or a job for them to garnish wages from. So what do they expect me to do?? What type of low life debt collecting company tries to sue someone in the middle of a national pandemic with millions of people out of work.
If your account with a debt collection agency was put on a temp hold due to COVID and a pending court date, are you still legally required to pay on the debt in good faith while you wait on the pandemic restrictions to pass and new court dates to be re-issued?
As a social security recipient, I have not been given leeway to make payment arrangements with loan company despite the fact I have done so with other creditors. Their argument: still receive steady income so no excuse not to pay. I had financial difficulties before covid 19. But due to rising prices of supplies, I am still at a disadvantage. There should be compassion for all U.S citizens during this time because we have all been negatively affected in some way.
Court ordered debt collecting is still going on as well. They took everything from my account. They dont care.
I have a common variable immune deficiency disease. I have to receive weekly treatments. My husband lost his job during Covid and has been unable to find another one and now they are telling me that my medicine can be withheld because I can't make my payments. What can I do?!?!
If your paying a creditor for a hospital bill every month, can they still add your debt to your credit report?
I have a $31,000 College debt which has significant reduced my credit score. I have to move since I can no longer keep up in the house I rent. I can't get a decent place and am asked to pay double the down payment due to a substandard score because of the large debt. One company wants $1,500 because the school is closed and I'm eligible for loan forgiveness. I don't have $1,500 for a lawyer and the down payment is too high. My lease is up in a few months.
I owe Social security. Irs take my federal taxes until payed up. Will they continue to take my taxes during this pandemic
I've been getting garnished in Wisconsin for the past 6 weeks and my partner has been getting garnished for $2000 that was part of a semester he took in college. Kind of crummy that they are allowed to garnish us during a pandemic. We haven't been able to afford all of our bills now and my phone was just disconnected today. It sucks they take $250 between both of us every week, so that's $1,000 a month taken from our income.
So I got a letter taped to my door today from Supreme Court of the state of New York and county i reside. I had a debt from a credit card (specifically credit one bank. Apparently they've served others I've known as well, threatening, I'm not sure if they ever received something they needed to respond to (avoiding to letter) within a specific time frame. Especially during this pandemic, I don't have the money to pay them. In past experience, it just has say on my credit report. Threatening to come after me for $400 seems silly. Who do they think they are sending people to my house now though? What are my rights? Especially in rise in covid cases, they don't need to come and tape stuff to my front door. I'm highly annoyed. If it were an electric bill or something of necessity, I wouldn't care as much, but I haven't spoke to these people in 2 years now and they're going to come to my home? I don't think so. Other credit companies don't go to this extent. Can anyone tell me me my rights or have any ideas?
If the Treasury Offset Program is paused for student loans, will casinos still keep your winnings if you are in default?