The FTC's Eyeglass Rule makes it easier to comparison shop — which can help you save money. After you get an eye exam that determines your best vision with eyeglasses (a refraction), your eye care prescriber has to give you a copy of your prescription — whether you ask for it or not. You can use your prescription to buy eyeglasses wherever they are sold — from another prescriber, a store, or online. Cost, quality, and supply can vary a lot from seller to seller, so it pays to shop around for the best deal.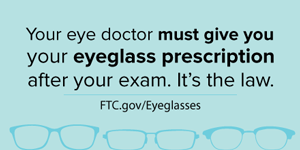 Your prescriber also can't make you pay an extra fee, buy eyeglasses, or sign a waiver or release in exchange for your prescription. That's the law. Even so, not all prescribers do the right thing. That's why the FTC sent warning letters to 28 prescribers telling them about possible violations of the Eyeglass Rule. Complaints involving five of the prescribers also allege violations of the Contact Lens Rule, which has similar requirements for giving patients contact lens prescriptions. The letters tell prescribers to review the rules, comply with the requirements, and that failure to do so could result in legal action and financial penalties.
If you suspect an eye doctor is violating the Eyeglass Rule or the Contact Lens Rule, let us know about it at ReportFraud.ftc.gov.
For more information, see Understanding Your Prescription Rights for Glasses and Contact Lenses. It includes a list of what you should see in your prescription.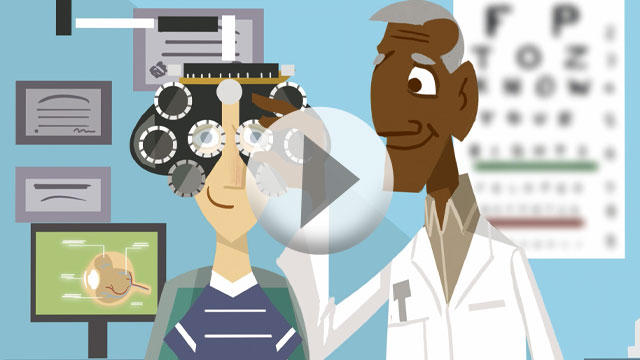 16 Comments
In reply to The most important by Allie (not verified)
In reply to The blog says that the FTC by FTC Staff
I clicked the link but it only shows the "form letter" sent to the 28 prescribers, not the actual names of the businesses/prescribers who are in "possible violation". Where can I find the names? Thank you.