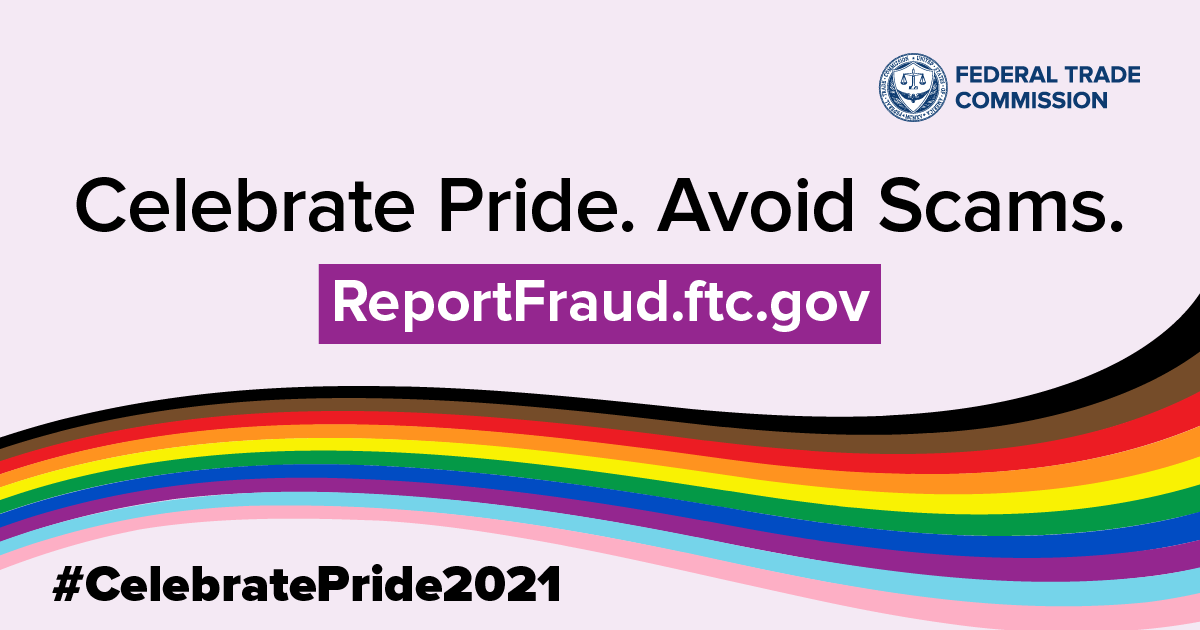 Pride Month is all about getting out there, connecting, and showing support for the LGBTQ+ community. Here's an idea: let's also make it about helping the people you care about avoid scams.
Start by talking about scams and encouraging others to do the same. Studies show that if you know about a scam, you're less likely to engage with a scammer — and even less likely to lose money to one. Where do you start? Check out How To Avoid A Scam, with fraud-fighting tips from the FTC. Talking with older adults? Our Pass It On materials are designed to help older adults talk about scams. Want to share even further? Order materials for free from our bulk order website and put them at your library, place of worship, nail salon — anywhere people will find them.
Are you a blogger? Do you publish a newsletter or post helpful information on social media? Use the FTC's free resources to help people in your community:
All FTC information is in the public domain and free to share. Most information is available in English and Spanish. Order free publications at ftc.gov/bulkorder (in Spanish: ftc.gov/ordenar). We thank you for sharing them, and for helping make Pride Month a time to protect one another from scams.