If you've seen the news, 'romance scammers' are among the eighty defendants indicted today by the Department of Justice in a scheme that stole millions from Americans.
Check out this video about how to spot and protect yourself from romance scams. Then share it with your friends.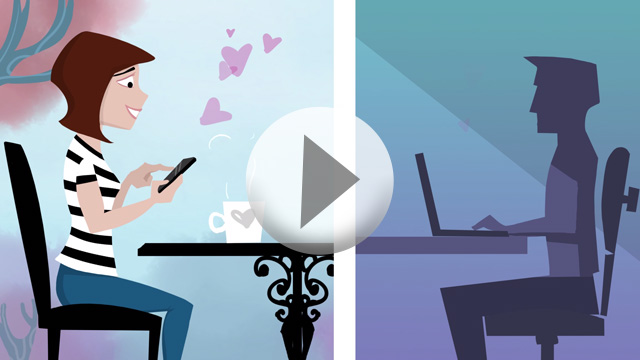 People reported losing $143 million in romance schemes last year, more than any other type of fraud reported to the Federal Trade Commission. But there are steps you can take – and then tell someone about. So watch the video, learn more, and pass it on.
530 Comments
Along with many other scams that have been circulating over the past few years - I have several that would curl your hair. The one mentioned here - romance schemes - was perpetrated on my 89 year old dad. He was contacted and told to send $30,000 and a lady would come live with him and take care of him (this was in Dec 2017) He wired the money western union (of which we have a report filed for the western union scam) in (3) $10,000 increments - we kept asking dad where she was when she didn't show up - he shrugged his shoulders and said I guess it must have been a scam. To date he was scammed out of 2 million dollars - and now - God rest his soul - he passed on August 6 - his whole estate gone.
ok so i want to knw how can i get my money have all the proof knw where tht person lives in international country just tht im not there can i get it thru other family member whos there its 40 thousand dollar
In reply to ok so i want to knw how can i by rabeezzy
Unfortunately recovering money sent in these schemes is usually impossible to recover. Much may depend on the method it was transferred by.
I was scammed 2 times by people in Lagos Nigeria, sent money by Western Union and am supposed to be getting money back but only God knows when~~Sent money by Money-Gram and am due a refund but then again only God knows when~~Was notified by Western Union and Money Gram many moons ago~~are they going to issue the refunds or keep the money for themselves~~
I need to See a pick of Antoino Zapata Born in Italy mom from us. Son in college in italy. Divorced lives in LA. Over in Cyprus
In reply to I need to See a pick of by confused
Mine is living in Connecticut has a daughter in Italy and he is now working in Cyprus
In reply to I need to See a pick of by confused
i am currently chatting with the name bradley william, david william, and gorell.. i have doubts with them if it for real or scammer, how will i know that all of them are for real? one is doctor the other serve in u.s military.. Please help me i don't want to waste my time..!