If you've seen the news, 'romance scammers' are among the eighty defendants indicted today by the Department of Justice in a scheme that stole millions from Americans.
Check out this video about how to spot and protect yourself from romance scams. Then share it with your friends.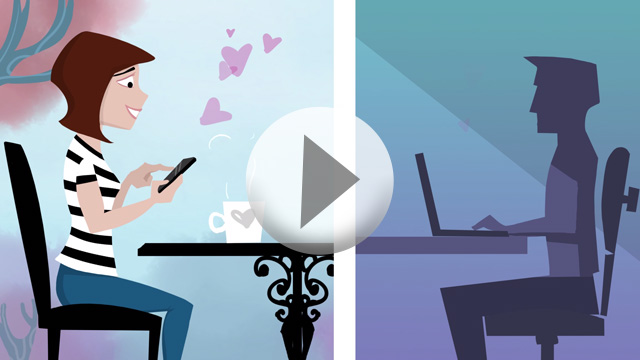 People reported losing $143 million in romance schemes last year, more than any other type of fraud reported to the Federal Trade Commission. But there are steps you can take – and then tell someone about. So watch the video, learn more, and pass it on.
530 Comments
---
How can I report a Romance Scam to the proper authority that can investigate & try ti get my money back?
I've been writing to a guy for two months. He said he had to go South Africa for five weeks. I have a friend that investigated this guy from his hair to his toes. He was clean totally. He even has a twitter account and his photo is all over it. Every photo he sends is him. He said he lives in Fresno from Long Beach. He's said divorced. He does have a small accent because he's from Italy. But now asked me for some money I'm skeptical but after two months talking on the phone I tend to believe him. any suggestions
Ladies I was just on here 4 hours ago racking my brain. Please don't be me. Kennedy Stones. Super sweet My Love Queen. Super rich real photos Kennedy too blessed kik. Stuck in Dubai needs 20000. I just talk to him and lost my mind he was definitely a African. Refused to send me anything with my name on it. Please ladies he is FAKE I knew it and I am a single mother who will suffer the consequences please stand up for yourself. That little feeling is right Because even if he is the person he say he is ........a real man would never ask you to compromise yourself. You can't save your heart ache but you can save your money Don't do it!!!!!!!!!!!
Am now in an online romance with a man from Malta, Andy Dean George. He is 50, a very devout Christian, loves football, a building contractor, lives alone, only has a sister with own family, never been married, no kids. He says he is now in Malaysia on a building project commissioned by the Malaysian government but he didnt know there is a bond require. Now needs EUR 18k. Anyone knows anything?