If you've seen the news, 'romance scammers' are among the eighty defendants indicted today by the Department of Justice in a scheme that stole millions from Americans.
Check out this video about how to spot and protect yourself from romance scams. Then share it with your friends.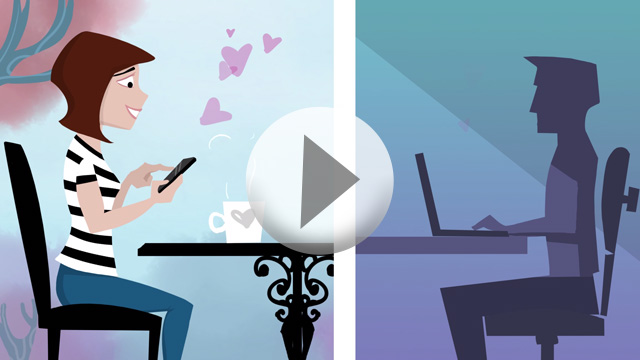 People reported losing $143 million in romance schemes last year, more than any other type of fraud reported to the Federal Trade Commission. But there are steps you can take – and then tell someone about. So watch the video, learn more, and pass it on.
530 Comments
---
Hi I had Rodriguez Bentley Rogers U.S Army currently deployed in kabul Afghanistan peace keeping diesel mech Has a daughter 16yrs old lives with manny in the states. .Wife died 3yrs ago in car accident. .Met on Hi5 dating site then onto hangouts cple day's later madly in love with me..Dropped his ph needs a new one ..thinking i would fall for it ..i pretend to help him in the end with $500 to western union lol sent him receipt no it backfired on me he checked it and said it already been collected. .i called him out told him to prove me wrong. .lol still waiting
I am in Australia..nearly got caught by the oil rig scammer etc so grateful I read all of this...and lucky I had the intelligence to have bells going off in my head when I read his second email...all to good to be true however he slipped up and changed his location in the second email..goes by the name of James Snowden in Australia and claims to be from the Snowden group of mining companies....have also reported him to the company etc and also our telecommunications provider ..where his number allegedly comes from..first and last time I use internet dating..