The FTC sued the makers of Suboxone®, a prescription drug to treat opioid addiction, alleging they were preventing patients from choosing lower priced generic versions of the drug. The companies agreed to pay $60 million to consumers to settle the FTC charges.
That means if you got a prescription for Suboxone® film in the United States between March 1, 2013 and February 28, 2019, you may be eligible for a payment.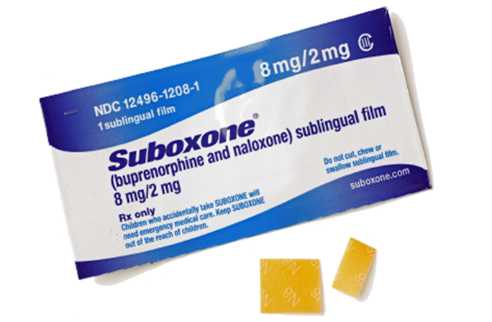 Learn more and apply for a payment at ftc.gov/suboxone. When you apply, choose how you want to get your money: by check or by prepaid card.
The application deadline is December 1, 2020.
Wow what a punch in the stomach for us who sought recovery and we're actually introduced something till worsen our addiction... This is not even okay and I knew something was wrong.. I hope I am not alone In this...I was prescribed Suboxone films for 3 years I am trying now to detox from them and that is so hard!!
I have been on Suboxone for the better half of 9 years now it was supposed to be used as a form to get off of opiates but I still today have to depend on this medicine and I have tried getting off of it,a doctor actually told me of I been on it that long I should go ahead and stay on it.
they priced me out of use, and now with zantac off the market, i cant use
I was prescribed suboxone during that time. What do I need to do at this point.
I been on it for four years, I was pregnant and on it, I was in hospital for 1 month with my new born he had bad withdrawal, I have filed a claim threw you guys,
I was on it. What do I do?
Yea they also left out the fact that suboxone should only be used in a quick an short term use to beat your opioid addiction . The reason I say this is because being on what the medical community calls maintenance .use of suboxone which is never ending and when it comes to withdrawals from suboxone medical studies say it could last over 6 months compared to 7 to 14 days on the opioids so where is the touted breakthrough miracle drug for opioid addiction . It's not now I have a way bigger problem than the pain killers .
I use them things and it made me feel worries than I all ready were. I still go threw with draws.
Being of soboxone 30 days worse wotjfrawl ever I claimed two times for the reason I've been prescribed some 2013 to 2020 all I have to do is get my record from Cvs and one other pharmacy
When will I know if I will be getting paid from this lawsuit? I have been on Suboxone for 4 years because I was a heroin addict. I wasn't informed that Suboxone is addictive and coming off of Suboxone is worse than coming off of heroin. For that reason and not wanting to go backwards, I will stay addicted to the Suboxone.
I have been Suboxone since 2014 to 2021 I've done generics and they're no good I usually buy just regular brand name and the price outrageous was wanting to see are there any way I can get any money back from the lawsuit because they are addicting please let me know something thank you
Now I was prescribed Suboxone tablet and then when the strips come out they would not let me go back to tablets and I was always wondering why it was the pharmaceutical companies the strips was higher and I was having to pay out of pocket for them they would not give me a discount card and I do not know why so I would like to figure this out I see that they are many lawsuits confirming that they are lawsuit against Suboxone makers for this furry thing because they lobbied our legislative people and got what they want at that time so they are lobbyists for the pharmaceutical companies 11 dollar for a strip then 4dollor for a tabs in the pharmacy that will do the same thing
I saw this for the first time today, was never notified about the lawsuit - not from my prescribing doctor, not from the pharmacy who overcharged me. I see the deadline is passed, is it possible to participate?